November 2019 meant my 8th trip to the Spanish city on the Mediterranean all for work conferences but that doesn't mean that there isn't time to try to find places to enjoy the evenings. If you have not been to Barcelona you might not realizer that evening actually means about 9PM for dinner and after-dinner drinks don't start till 11 at the earliest. In previous trips, we have ended alot of evenings at "super clubs" like Opium or Shoko but its not my favorite scene so this year I decided I would find some of my preferred establishments that are a little more laid back. So in no particular order here's the list of places to check out next time you are in Barcelona.
Restaurants
Bars
(All of the places can be found on this google map as well with the exception of Tuxedo that its no fun if I make it that easy)
Restaurants
Hidden in the basement of The Barcelona Edition, Cabaret is exactly what it sounds like a dark, swanky cabaret restaurant with cabaret performers Thursday-Saturday with live music most other nights. You will want to get a reservation if you are going to have dinner but the food was quite delicious and the venue is beautiful. We hosted an event here and rented the place out and the event staff were phenomenal, I cant speak more highly of them. The drinks were standard cocktails as you would expect but they also had a nice selection of higher end liquors if thats your poison.
To get to the Cabaret you go into the main lobby bar at The Edition (one of 4 in the hotel), when you get to the host stand go away from the hotel desk and to the wine wall, the entrance is to the left and then you proceed down 2 floors into the space below.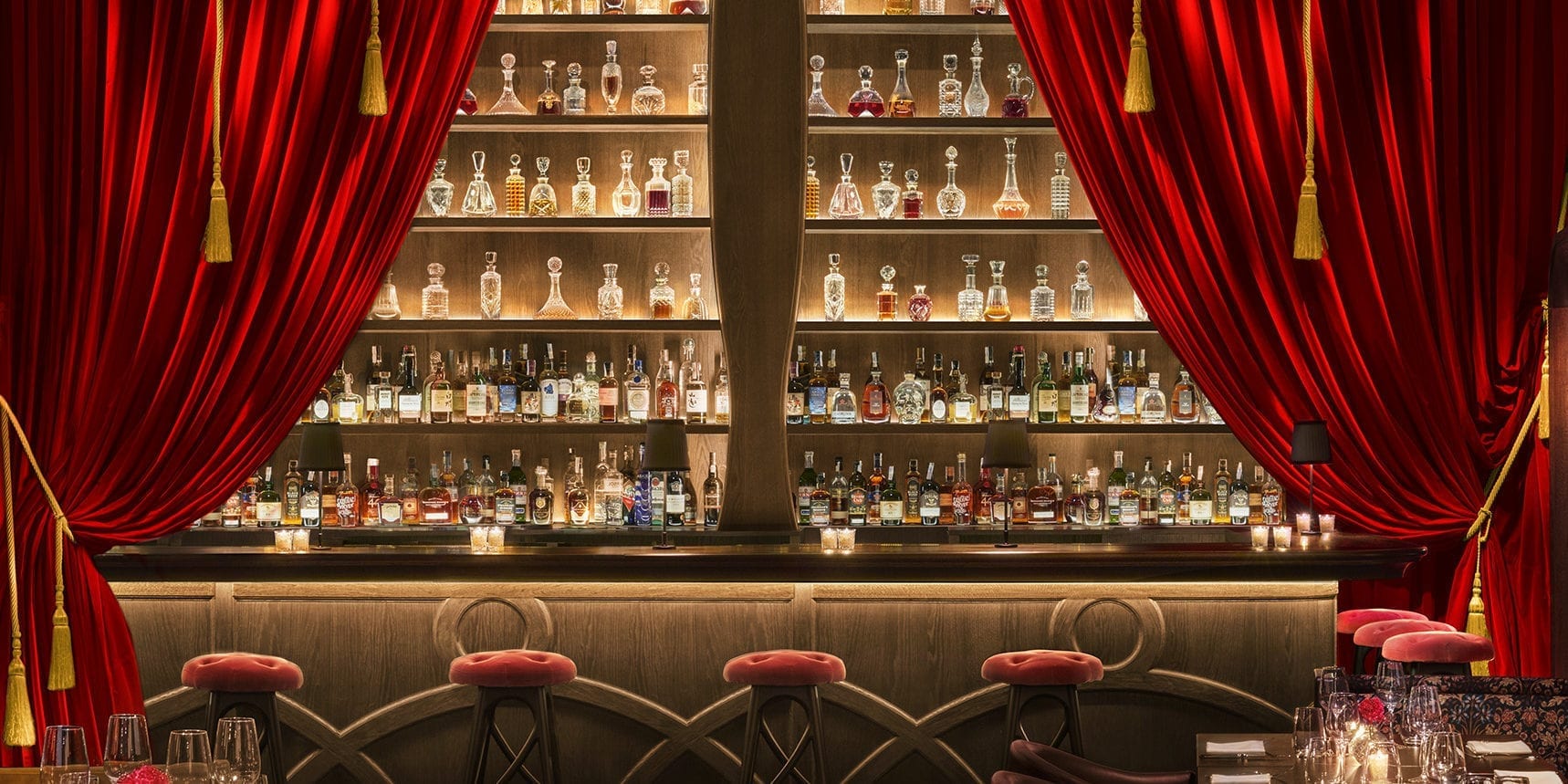 This is the third time in trips through Barcelona that I have stopped at this burger joint near the Cathedral, they list themselves as the best burgers in Barcelona and I cant argue with them at all.
Keep in mind the burgers are substantial. You walk in and fill out a menu card to select what type of bread, burger and toppings then one of the more interesting parts, you pick you side. Seems odd thats the interesting part but when you can choose between Patatas Brava, French Fries or Chicken Nuggets, it gets interesting. The nuggets are actually pretty good but come hungry and enjoy. They also have a nice selection of microbrews including some gluten free options if thats your desire.
Rossini has been a staple for our group in Barcelona on multiple trips. Located just off the famous La Rambla in Placa Reial, this hybrid restaurant of italian, tapas and pizza is a great place to go for a group. We have been in their basement dining room and on the outdoor patio and its always a solid dining experience. The pizza is a nice crispy crust with good flavor we had the Diablo with a spicy sauce and sausage. One of our guys also had the Shrimp paella that he truly enjoyed although said ti could have more shrimp (but what dish couldn't?) The house Nero D'avola is a solid red table wine for only €4 a glass.
Just beside the beach including an outdoor dining area on the boardwalk between the marina and the superclubs Arenal is tucked away below street level. It's just across the street from Hospital Del Mar but at beach level. We were here for a team dinner with over 60 people so I never expect things to wow me in that atmosphere and this was no exception. The tapas were solid but nothing to rave about, the paella three ways was interesting but that was about it and the desserts were lacking. Overall, I would skip this one unless you just want to grab a drink while walking down the beach.
This one was a surprise, a microbrewery that we happened across while looking for someplace to grab dinner before our corporate party. In a neighborhood it appears to just be a street cafe but has an extensive list of their own brews along with a really nice food menu. We tried the pork belly and beef that they bring out semi-raw and you finish it on a hot lava rock at your table and the meat and cheese tray, enough food that we could not finish it. I reviewed a few of their beers on Untapped so go there and check them out.
In the Gothic Quarter this is just a little fast casual place I would say to check out for a snack for sure if you ware wandering around. I don't think I have ever seen this many kinds of empenadas in one place and we tried a variety and they were all delicious. Keep in mind you are not supposed to eat them inside the shop, just take a step outside, you will want them to cool down for a minute anyway.
Bars
The second of the 4 bars in The Edition, Punch Room is a lounge with pool table and a small bar that opens in the evening and is a great place to find a quiet cocktail possibly before dinner or if you are back before they close around 2:30 am (3:00am on the weekend). Adorned in dark woods and leather along with a pool table this is one of the classier bars I have been in in a hotel and Carlos (the manager) will make sure you have a fantastic time. The liquor selection is a little limited with a smaller bar but still more than adequate. If you are a dirty martini fan I will warn that they make them very dirty so be prepared for briney.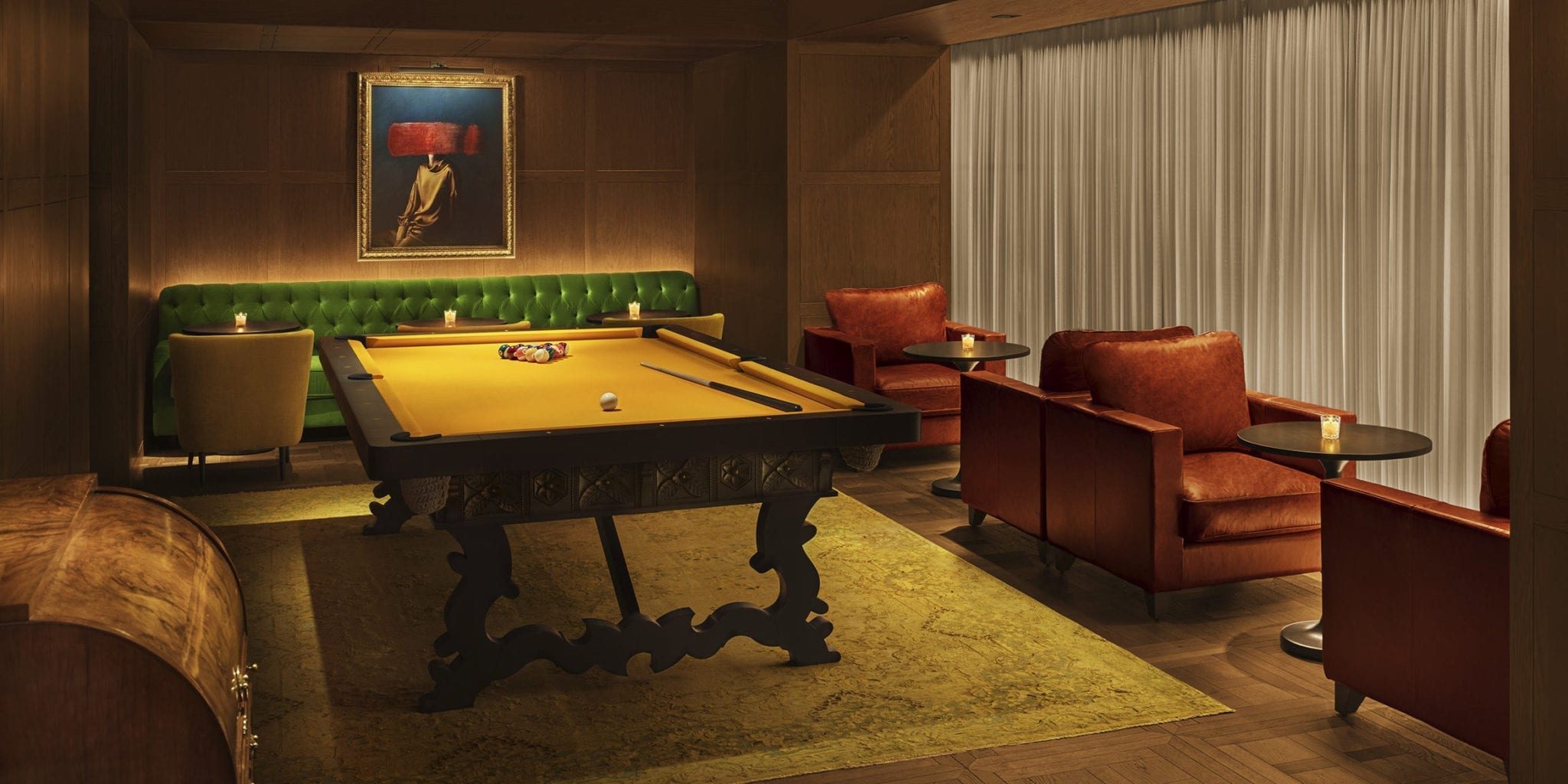 Before I left for Barcelona I knew this was one of the places that was on my list.
I have been following Bobby's for a while on Instagram after a referral from a buddy. If you are looking for a fun speakeasy vibe with a good classic bar feel once you are in then this is a good stop and even better is just down the street from La Central if you end there. The front of Bobby's is a working barber shop but simply give the barber the password (on Instagram the first of every month) and you open the mirror behind the barber chair to expose the bar.
This one is on my radar mainly because of two lists I have been following, the Forbes Top 50 Bars (#20) and the Top 500 Bars (#11). Paradiso did not disappoint on their presentation. Hidden behind a pastrami sandwich
shop, which smells delicious but we had just eaten so I didnt get to try. You simply ask nicely and they call back to have a table ready for your group. You then proceed through the fridge door and into another dimly lit beautiful bar. The presentation was their strength with drinks coming in hot air balloons, trojan horses and treasure chests just to name a few. While the presentation was good, I would argue they were not the best drinks of the trip but still work a stop for the experience.
Another of the bars on the lists (#25/#27), I made sure to find this bad tucked down an alley just a couple blocks from the Cathedral. Dr. Stravinsky is an alchemy bar with bartenders that spend time checking out flavors or herbs and interesting combinations. My two suggestions are to go in with an open mind, one of the guys had charred broccoli as his garnish, and to get there a little earlier. We found unlike some of the other bars in Barcelona this one closed a little earlier. We only were able to grab a single drink but it is a very cool venue. Picture low ceilings, bartenders that watching them make the drinks is as fun as drinking them and a chill lounge vibe. Overall I might check this one out again on the next trip and would say to get by for one drink at least.
Tuxedo Social Club
This one was by far my favorite place on the trip. A members only social club that we were fortunate to be introduced to. I am not going to put much detail here to keep it as special as it is, what I will say is that this very hidden true speakeasy and it's owner/bartender David will be a staple for any visit to Barcelona in the future.